After Friday's little spark of creativity I felt inspired to make some more knitted Christmas decorations.
Last year I'd made some little stockings to hang on my tree.....
The patterns came from this GORGEOUS little
booklet
.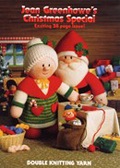 And I decided I really fancied making these: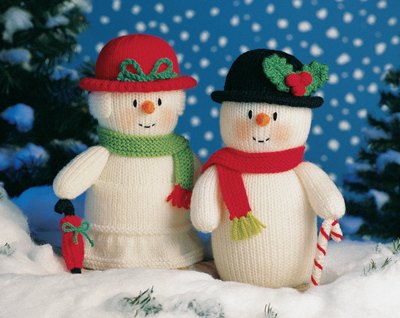 So I hooked out the white DK and got started.
In fact I got this far........
before it seemed really familiar. So I had a root through the stash of DK and found this......
OOOPS!!! what a fool!
(Can you see all the glitter on the floor from the bauble fun on Friday- housework is not my forte!)
But now I guess I'm halfway towards Mr & Mrs Frosty!
How exciting.
The only problem is that it's all on size 11 needles so it takes AGES to knit up.
I cant wait to get this bit off the needles tho because I've decided to make up 22 more of the little red stockings (as long as I can find enough of the same red to carry on with, that might be a bit of a problem. Slightly different reds would drive me INSANE!) and put them onto a string of bunting to make into an advent garland. Then I figure I can fill it with chocolate that I like instead of the yucky chocolate you get in advent calendars!!!! :) method to my 22 stocking madness.
I wonder if I'll ever make one project from start to finish without being distracted by something suddenly far more interesting!
I'm hooking up with
Handmade Monday
today so pop over and see what everyone else is up to.
What Christmas crafting are you getting up to???
xxx